It's a bit of an optical illusion, what you see is not only what you get. It's a bit unexpected.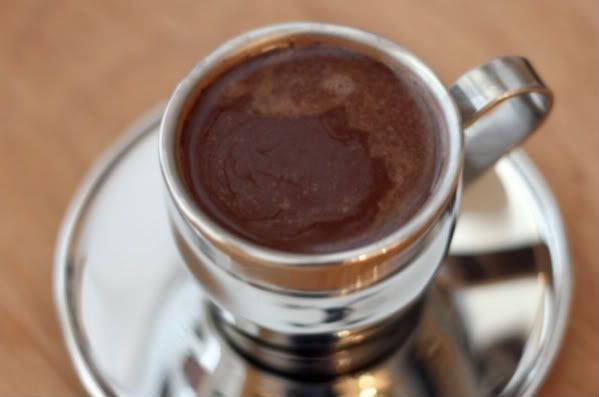 Finally, it is snowing outside today, and it's snowing furiously. Oh no, not just a couple flakes, but as if St. Nick himself was on the way this very night. It could be quite perfect, except that I fear I must stave off every attempt to become too festive. I am certain that I could go full force, with holiday spices, herbs, and dishes, especially baking, up until Santa's reindeer are prancing upon the roof, then I will be finished. And then how would I stay up all night, to greet the man in the red suit when he comes down the chimney? But I am in a wintery mood, and do need hot chocolate to keep warm. How else will I get through without something to subdue my anticipation? Rose hot chocolate. It's like the perfect drink for delicate palates. Nothing too heavy or overwhelmingly rich. It's lovely, and incredibly simple to make to warm up those rosy noses and cheeks. The hardest part might be sourcing rose water, which is often available at Middle Eastern specialty shops, but is often readily available in many chain grocery stores as well. I chopped 70% dark chocolate with a knife. It doesn't have to be perfect, just easily meltable.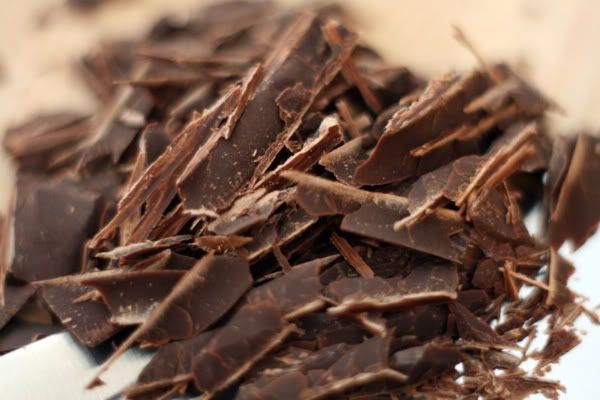 Rosiest Hot Chocolate
(serves 1-2) 1/2 cup whole milk 2 slightly heaping tablespoons chopped dark chocolate (70%) 1 tsp agave nectar 1 tsp rose water 1. In a small saucepan on medium-low heat, warm the milk until steaming, and little bubbles have formed around the perimeter. 2. Whisk in the chocolate, and combine until evenly melted. 3. Add in the agave nectar. 4. Remove from heat, and add the rose water. Serve immediately.