Nearly every Saturday morning, I am completely useless. But today, I was wide awake at 7:30am. And while usually these mornings are dedicated to a bit of couch time and a workout - today we're taking our five year old niece shopping for Christmas presents! Jeff knows he can always get me moving if he makes me a cappuccino...in my favourite mug. I only have it once or twice a week, but I dream about it everyday...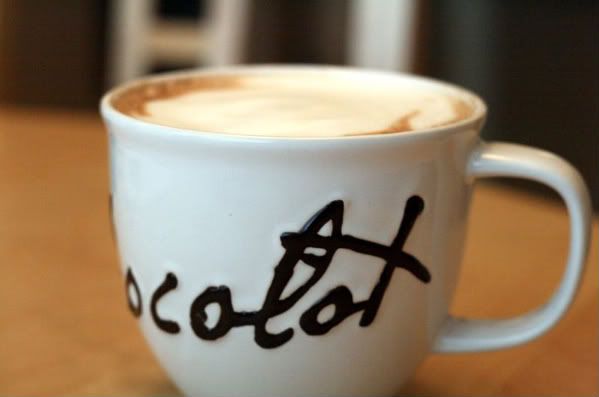 I love to shop with energy and panache. Otherwise, it just drags on forever; especially if it's not going well. So a blackberry smoothie was definitely in order.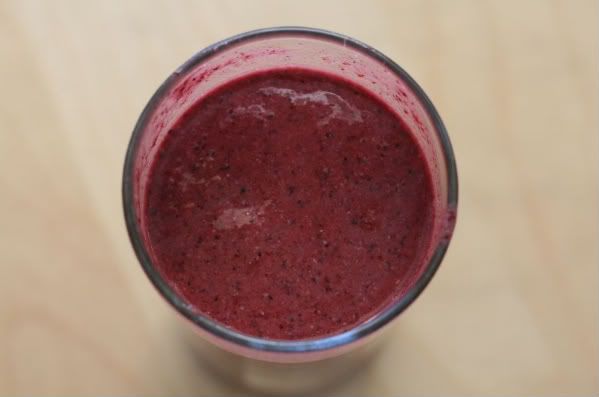 Blackberry Smoothie (serves 1) 3/4 cup frozen blackberries 1/2 cup frozen blueberries 1 defrosted, but formerly frozen banana 2 tbsp raw hempseed 1 tbsp Udo's flaxseed oil 1 packet stevia 1.5 cups water 1. Allow the banana to defrost enough to be able to take it out of the skin. 2. Blend all ingredients until the hempseeds are well blended. Add more water if necessary. Enjoy!