I'll freely admit to anyone, ok most anyone, that eating is great, but eating
and
shopping? Well that is just
too
much fun. Like a fish looking for bait, I'm a sucker. I try not to be, but when served samples of some of the best stuff around, well I just can't help it. Well, this past weekend, my taste buds have been put to the test, in the best possible ways. It's my own fault really. A combination of procrastination and an over zealous appetite spear-headed by rubbing my hands together, knowing that I'll be eating salads at work all week. There are already lots of yummy goodies Jeff and I love to treat ourselves to when we are looking to unwind, but now it seems that now we have almost too many treats! I do realize, that in actuality this is not possible, but surely we are smelling rank from how spoiled rotten we are from this past weekend. The treats started many months ago with the beginnings of many absurdly delicious goodies from Bite Groceteria, but then it seems it has blossomed, into much, much more. I knew awhile ago that Dominique Moussu from
Teatro
, opened l'Epicerie. But somehow Jeff and I kept thinking that we'll go
next week
. And so it has been for weeks and weeks, and with rave reviews from friends, we were nearly embarrassed to see, since they could not figure out
why on earth
we weren't yet foaming at the mouth over the display cases Dominique has prepared. Well
finally,
we made it. And wow. I don't think Dominique took me seriously when I asked if there was an apartment in the basement, or maybe upstairs, where we might be lucky enough to sweep the floor for crumbs. I wish! I mean it is
that good.
Ok, maybe I'm biased. Dominique kept winking at me, and maybe it threw off my food game. But when all I've wanted to find for
years,
are beautifully perfect and crunchy
cornichons,
well, then maybe he just senses my ridiculous enthusiasm. But really, the stuff is
that
good. Just go and let him feed you. You will think you've entered Europe, but really you've found paradise. Oh, but I absolutely cannot recommend going to Bite for their tomatoes. Because then there might not be any left for me. Yes, these little simple, inocuous gems,
look
innocent, but they have a secret plot; to make you eat tomatoes like candy. Don't blame me, it's not my fault; if you get addicted, I can't help you. Ummm, maybe, I can help you. But that would require you to give me all your tomatoes, and I bet you can't do it. No offense, it's nothing personal, just the absolute truth. I almost forgot, but Bite is soon going to be carrying meals from the famed Indian restaurant,
Vij's
in Vancouver! Stay tuned! Bite's tomatoes, and Dominique's buttery, flaky breadsticks.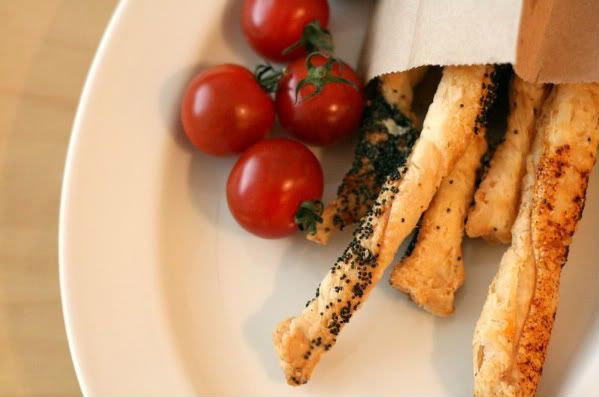 So this past Saturday morning, while I was still sleeping off a hefty week of work, Jeff headed out to make various errand runs on his Ducati. Yea, you'd think he had a real tough life, heading to Calgary's
little Europe
with l'Epicerie,
Manuel Latruwe,
and Bernard Callebaut. First he went to Manuel and diligently lined-up for a half-hour, to get his sweetie a baguette. A half-hour you ask? Yes well, he loves me! Well sure, but Manuel just re-opened after lengthy renovations, and Jeff picked up some croissant for me too. Jeff says the ham and cheese croissant are better, but how would I know? There was
only
chocolate left for me, albeit delicate and flaky, but not too flaky. Ok, I guess Jeff is off the hook for at least picking up these chocolate delights. Oh darn!
The truth is, that Jeff was off the hook for not bringing home the ham and cheese croissant because he volunteered to make a second round of errands to the same shops, with me that afternoon. Of course, it would culminate in espressos at Bite, but that's besides the point, as we didn't get to those. We did make it to
Choklat
. Since, for a while now, I've been wanting to compare the different types of chocolate from
Choklat
. When it first opened, I picked up one of the bars, and it was good. Very good in fact. And if you know me at all, I don't often use adjectives much higher than good, unless you are in my grade seven band class and having a bad day. Now that I've tried all of the bars, I can't decide which one is my favourite. If forced to make a life-or-death decision, I'd say the
Brazilian 43% milk
chocolate.
Although, it isn't the best one, it is the best one for my desk drawer for momentary slips into deliciousness. The
porcelana
is top-notch, and described on the package as super rare, with overtones of red wine and raisins. It
is
fruity, and very enjoyable with vino, but also with this
vin aperitif
we picked up at
Willow Park Liquor Store
in the south. Serve slightly chilled.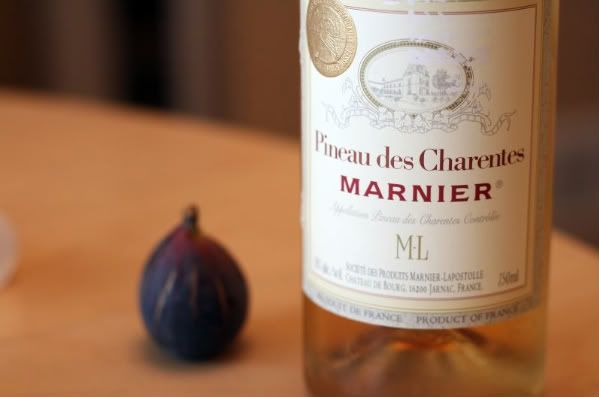 I also like the
Brazilian 70%
chocolate as well, a lot. Somehow, to me it is a bit smoky, but in my completely non-scientific comparisons, that doesn't mean much. Try them all though. Invite a few friends over, or not, and compare all these bars. When the chocolate is this good, you might send your friends out to pick up some donuts, while kidnapping the chocolate, and I don't blame you. There is not one iota of bitterness, and all of it is silky smooth. I am not a fan of the truffles at
Choklat
, but go ahead and try those too.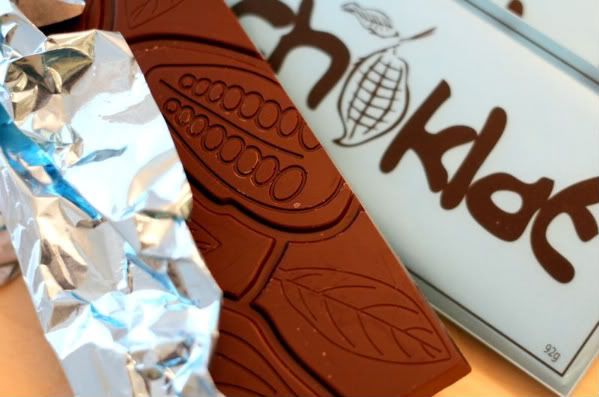 Then there were also Dominique's macarons. Delicately pretty, and delicious. They look simple, but the strawberry jam in the pink ones, is delightful.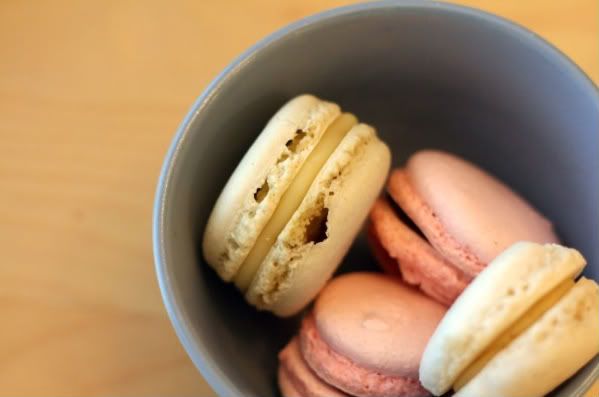 When Jeff and I headed back to
Manuel Latruwe
in the afternoon, we picked up this lemon tart for about $22. Not an everyday treat, although, it is more than rich enough to satisfy.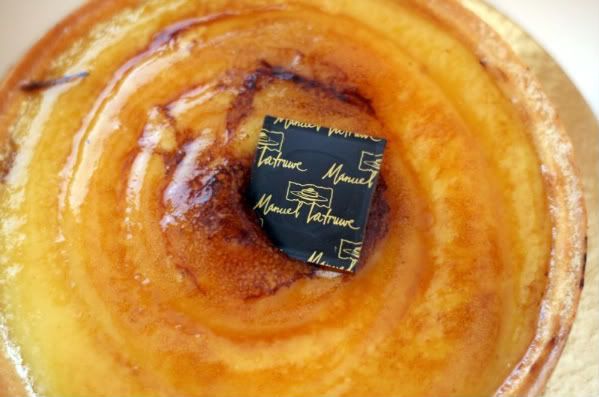 I liked a lot of different things we tried this weekend, but this plate is not even quantifiable. The word
longing
comes to mind. Salty, sweet, rich, and creamy, this plate has it all. In the middle are cornichons worth waiting for, pictured above it, is duck rillette from Bite Groceteria - the rest is from l'Epicerie; a hard and savoury Beaufort cheese, the most unexpectedly flavourful cheese terrine (a must!), sweet Bayonne ham, foie gras torchon with figs, and finally a
pâté
with pistachios. All amazingly tasty, and extra nice with a baguette from
Manuel
, and a liberal dousing of wine.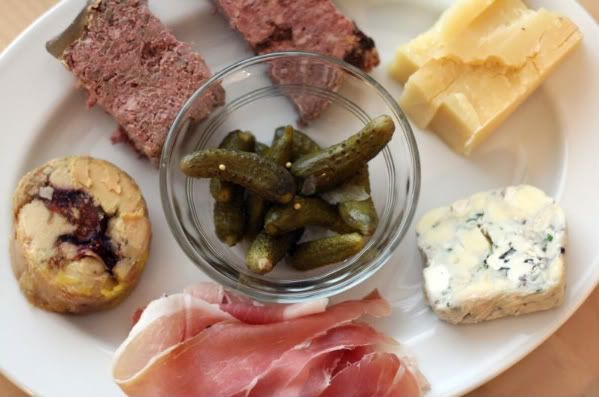 I also love this fig jam I found at Safeway, which is so good with prosciutto, or creamy cheeses such as camembert or goat cheese.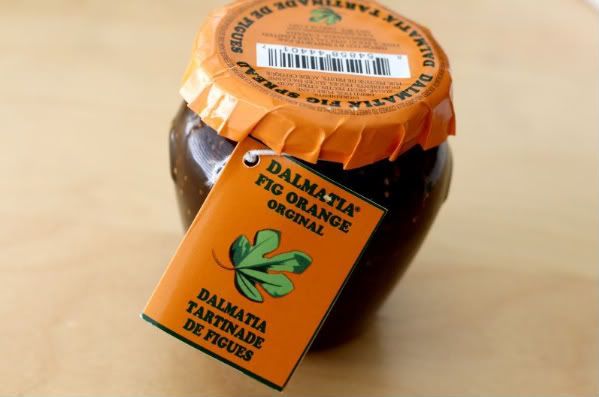 Jeff and I recently picked up this uber-luxurious truffle butter at
Mercato
, on a walk down 4th street. Amazing on everything - asparagus, to pasta, to eggs. Beyond addicting.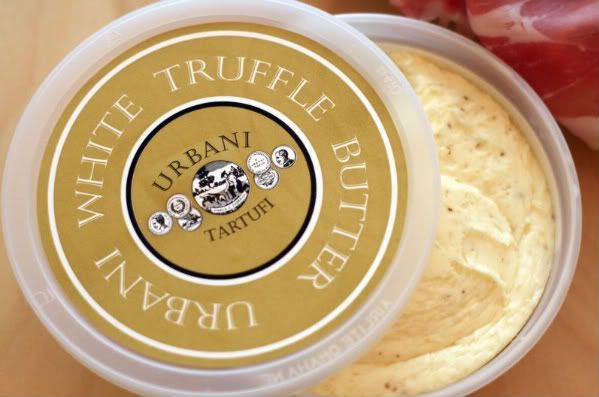 The gorgeous figs I found at the Cherry Pit at the
Calgary Farmer's Market
. Not only were they beautiful inside and out, but not too ripe so I knew I could manage an entire case.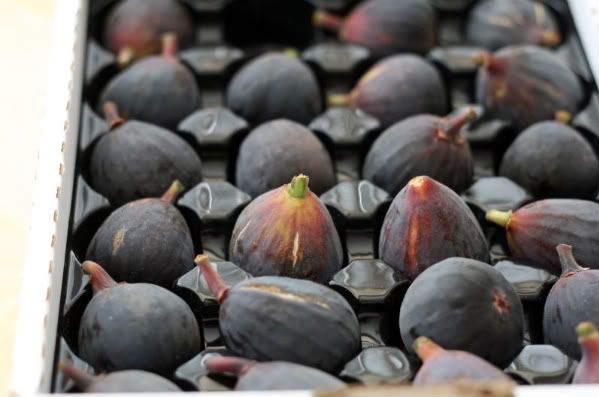 Hopefully, this will keep us fueled up until next weekend! I can hardly wait! Bite Groceteria
1212 A, 9th Ave SE
Calgary, Alberta
(403) 263-3966
l'Epicerie
1325 1 Street SE
Calgary, AB
(403) 514-0555
Manuel Latruwe
1313 1 ST SE
Calgary, AB
(403) 261-1092
Choklat
1327A 9th Avenue SE Calgary, AB (403) 457-1419
Calgary Farmer's Market
Quesnay Wood Dr SW
Calgary, AB