Molly Moon's Homemade Ice Cream Shop
in Wallingford, Seattle, has only been open a few short months, but when Jeff and I stopped by at the end of July (yes, I will get up-to-date sooner than later), the line-ups were lengthy, so word is out. Although, I have to say, it is remarkably easy to get sucked in by the sounds of ice creams such as balsamic strawberry, thai iced tea, cardamom, or mandarin chocolate sorbet. If this place had an electromagnetic force to pull me in, I wouldn't be surprised. But I am like a homing pigeon, when it comes to anything ice-cream-like... Plus, for us, it was a bit of a pilgrimage of sorts, as I deliciously read Dana Cree's
tastingmenu
entries before our last trip to Italy; Dana now devises exquisite accompaniments for Molly's ice creams. When we stopped by the, we had to contend with the temptation of a balsamic reduction and a vanilla bean caramel. Decisions can be so difficult at times like these, especially when there are wee little tikes, sitting at the counter, licking their lips of nearly melted cones and enjoying every second of their absolute contentedness. With ice cream, life is good, very, very good. Fortunately for many university students in Seattle,
Molly Moon's
is just a short jaunt away, such a wonderful luxury. Sigh.... Nor is it far for Trophy Cupcake lovers, which is practically a hop, skip, and a jump across the way from
Molly Moon's
. Oh darn! There is certainly no reason to feel one iota of remorse for devouring these treats, as the milk is organic from nearby Maltby, Washington, and ingredients involving fruit are organic and local when possible.
Molly Moon's
shop is pretty small - well it's actually very narrow. So, if you are driving by, look for this sign: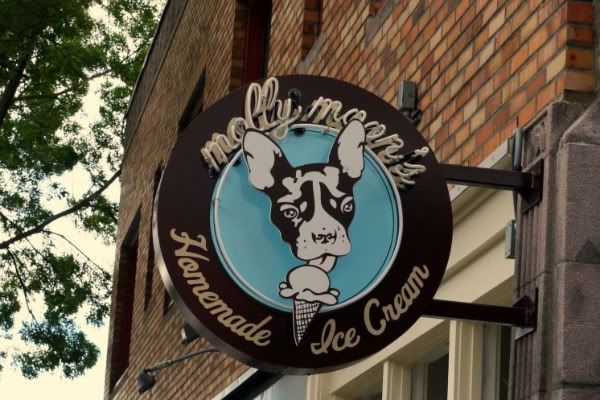 Molly Moon's is so narrow, that it actually is just an adorable 1/2.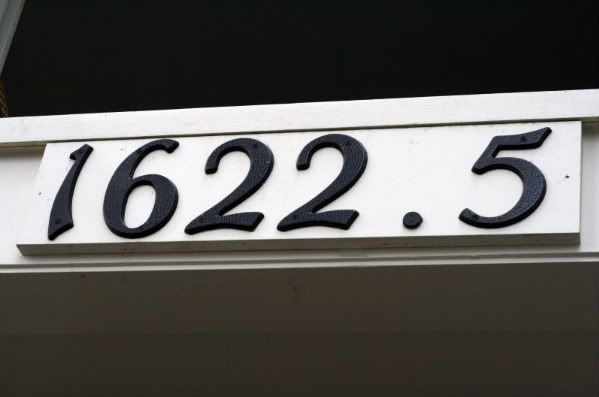 The creative ice cream flavours available, including
Vivace
coffee. Of course, you know, I am contemplating how soon, I can again have any possibility of eating all of these flavours. If you make it, keep me posted, give me the scoop! I am senselessly slobbering over sam's sundae, but I think that is the
pièce de résistance,
bien sûr.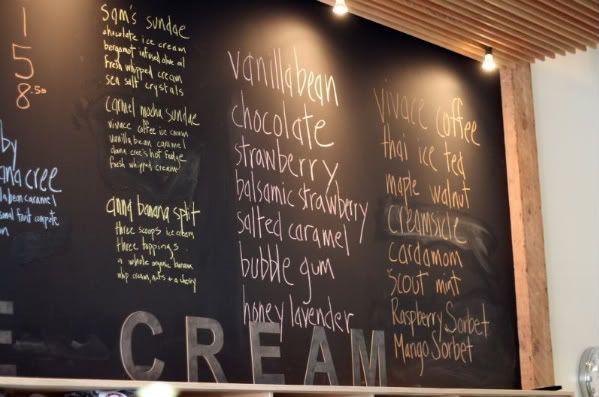 Products and prices. I like the chalkboard. Keep it simple.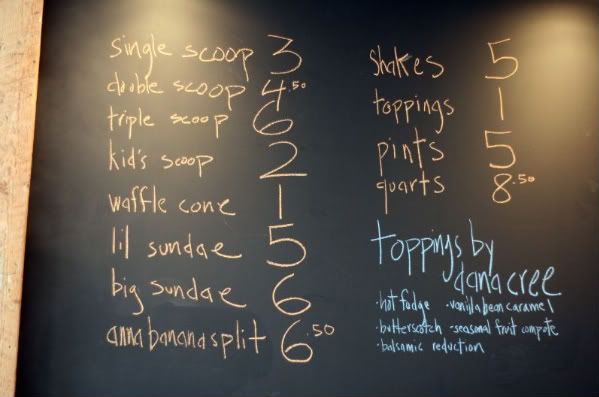 Jars of orange chocolate sauce to go. There were a few different kinds of chocolate sauce, but also a selection of t-shirts, and baby sleepers too.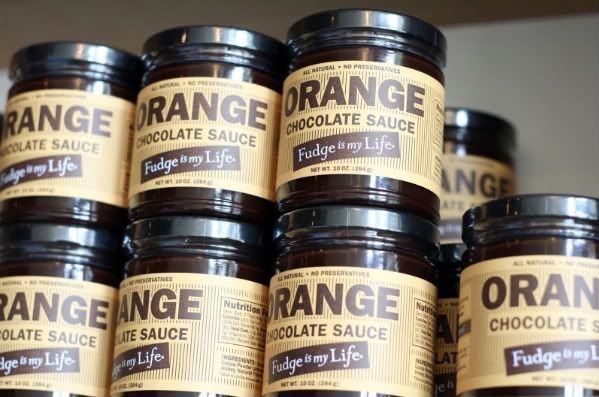 This was the salty, salted caramel ice cream. I quite liked it, especially the saltiness. If you dislike salt, this ice cream is not for you. This was different than I expected, however, I figured there would be bits of the salty caramel swirled in, where you could see and taste it as a separate flavour from the ice cream itself. I still liked it, but it probably wouldn't be hard to twist my arm to try something different next time. I also enjoyed the overall creaminess of
Molly Moon's
ice creams. I am thankful she, yes Molly is real, chose organic dairy, as I do think the difference is in the taste. The flavours are much lighter, and easily recognizable, with a beautiful creaminess which is not overwhelming to delicate flavours.
Jeff had honey lavender, and it was lovely. Can you see the bits of lavender? Lavender can be so graciously flavourful, with a sensual uniqueness that was perfectly paired with just the right amount of honey goodness. Thankfully, this was subtle, and elevated this ice cream to a new level, something to be enjoyed, and savoured - if only it didn't melt so fast I would hold onto it much longer!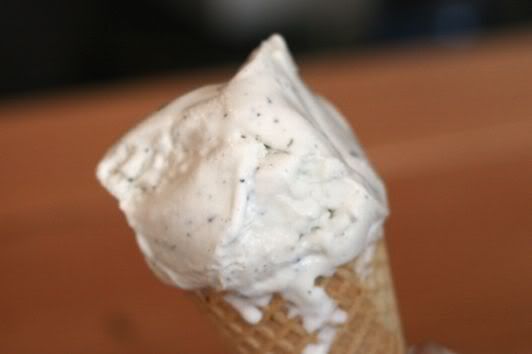 I'll be back at
Molly Moon's
-
1622 ½ N 45th St, Wallingford, Seattle, (206) 547-5105